Gomel Fat Factory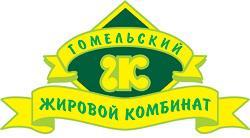 Gomel Fat Factory has been on the food and non-food market for 75 years already. Its products are valued by customers both in Belarus and abroad for high quality.
The company is Belarus' largest producer of vegetable oil, margarine and mayonnaise, laundry and toilet soap, hydrogenated fat.
It is Belarus' only company that has a complete cycle of processing of vegetable fat.
The factory has an ISO 9001:2000 quality management system.
The company's products have been praised many times at various exhibitions and contests.
The company produces:
- margarines and fats
- mayonnaises and sauces

- toilet soap
- liquid soap
- sunflower-seed oil
- rapeseed oil
- blended oil
- hydrogenated fat
- fatty acid
- glycerin, tar
Upholding its best quality traditions, Gomel Fat Factory continues working on expanding the assortment and improving consumer properties of the products.
Contacts:
4 Ilicha Str., Gomel, 246021, Republic of Belarus
Reception: (+375 232) 36-07-04, 36-07-52
Marketing department (+375 232) 36-33-47
Supply department (+375 232) 36-25-69
Sales department (+375 232) 36-22-06