Kletsk Cannery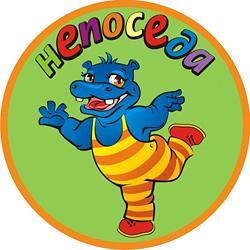 Kletsk Cannery is Belarus' largest producer of canned baby foods and canned fruits and vegetables, including juices and pureed fruits using Tetra Pak aseptic technologies. The company's markets extend far beyond Belarus.
The company has a 35-year expertise in baby foods production. The proper nutrition ensures the sound development of a baby and plays a vital role in the prevention and treatment of a number of children's diseases. This is why baby foods should combine good taste with healthy eating. The assortment, taste and texture of the company's products are designed to respond to special needs of a baby. The technologies employed by the enterprise help preserve the natural colour, taste and flavour of fruits and vegetables and deliver a variety of vitamins and nutrients essential for a baby growth. Our baby foods marketed under the Neposeda brand include a wide range of pureed fruits, vegetables and berries, juices, cereals, desserts, creams and puddings. Our canned products are in compliance with STB ISO 9001 and HACCP requirements.
The expansion of assortment range is a key area for attention. The company launched the production of sugar-free canned vegetables for babies (based on potato, carrots, pumpkin and cauliflower), sugar-free pureed fruits with banana, peach, raspberry, strawberry and other fruits.
The company selects premium-quality raw ingredients that are a subject of strict control. Cutting-edge packaging technologies and original package design serve to improve brand perception.
The enterprise is going to launch the production of soy meat preserves with cheese and spaghetti for children.
Kletsk Cannery offers a variety of juices and nectars packed in Tetra Brik Aseptic packages sold under the Neposeda brand. The variety of juices and nectars is represented by 13 descriptions:
- sugar-free unclarified reconstituted juices
- unclarified reconstituted nectars
- nectars with pulp
Vegetable, fruit and berry juices are ever-popular for their health benefits. They are rich in vitamins, minerals and fructose that is easily absorbed and is a source of glucose to feed the brain, organic acids that are beneficial for digestion, potassium and iron essential for a healthy development.
Juices with pulp are associated with greatest health benefits. They contain fibre that stimulates the work of bowels, microelements, phytoncids and organic acids which help reduce cholesterol level.
Our juices have
No artificial colouring agents;
No flavouring additives;
No preserving agents;
No genetically modified ingredients.
We offer an extensive selection of canned foods for all: pickles, juices, snacks, soups. We have launched a new Radziwillimonty brand for canned foods. We are planning to switch to twist-off cans.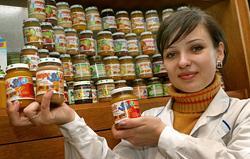 The advanced equipment installed at the company guarantees a flawless quality of products. The basic raw ingredients used in canned foods come from the same areas as raw materials for baby foods. The company applies a rigid raw material control, from the selection of seeds to harvesting. No preserving, colouring or flavouring agents are used. The company's expertise extends through the entire canned foods production chain. The quality control is ensured by the factory's laboratory and a number of independent laboratories. Regular tasting helps respond to customer needs and preferences.
Kletsk Cannery offers FCA EXW pre-made purees packed in special 200kg laminated bags using aseptic technology without preserving agents.
The products are made from ecologically safe local produce grown under Dutch farm technology.
The packaging equipment is supplied by FMS Technologies Italia S.P.A. (Parma, Italy).
The advanced equipment and latest production technology combined with strict laboratory control guarantee a fine-quality product that can be applied across a wide range of food industries.